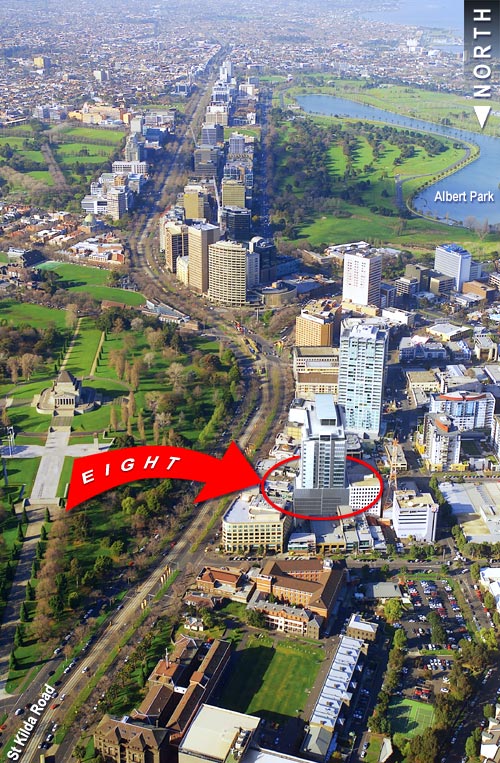 After several inspections, I finally found a place to stay! The apartment hotel I have been staying at is a bit expensive and I'm moving out the 22nd of December.
I have been to quite a few inspections and have been looking for a place with a flatmate (was a tad too expensive to stay alone). So I have very quickly visited quite a couple of places in Brunswick, North Melbourne, Carlton and North Carlton, the CBD, and the Southbank. I have seen small boxed studio apartments, one bedders, cosy town houses, apartments in the centre of the city with a fabulous view from the 20th floor and one apartment in which the facilities included a large gym and an outdoor swimming pool and tennis court! I have met nice and fun people, people that were a tad strange and a
girl wearing a bunny pyjamas
when meeting me. Apparently, it seems like there exists a strange correlation between strangeness of people and niceness of apartments. For instance, the really large and quite cheap apartment which included the outdoor swimming pool - came with the bunny pyjamas girl and she didn't have any furniture and stored all her stuff on the floor all around the apartment. That probably works for her - but not for me.
So, in the end I am going to share an apartment with a nice dane at
8. Dorcas Street
which also has
a hotel
(which website includes some of the attractions around the area) in
the Southbank
area of Melbourne. I have my very own bedroom with an attached nice private bathroom which includes a tub(HURRAAAAAH), and share the rest of the apartment. There is a balcony with table, chairs and a BBQ-grill. Unfortunately no outdoor swimming pool - but I can manage with the tub and small gym facilities. It's reasonably priced, everything's furnitured and with the tram it will take me approx. 25-30 min to work, 5-10 min to the city and 10-15 min to the beach. It's also very close to the
Royal Botanic Gardens
which has outdoor cinema:
Moonlight Cinema
from December to March! They are showing lots of nice movies - so I better find some moviefriends soon!